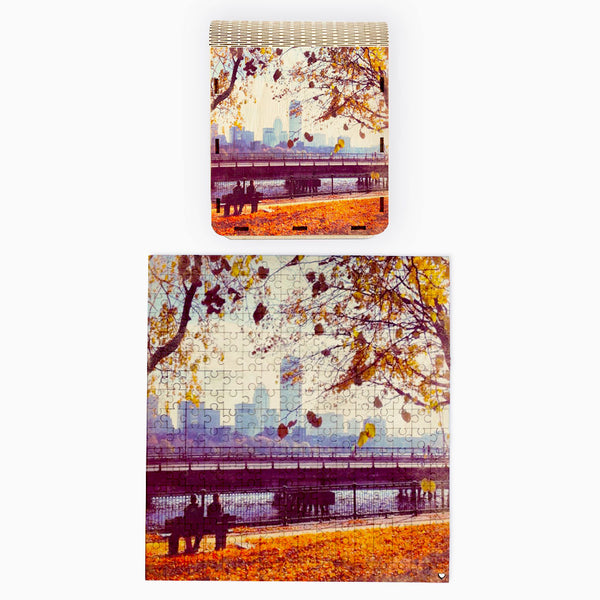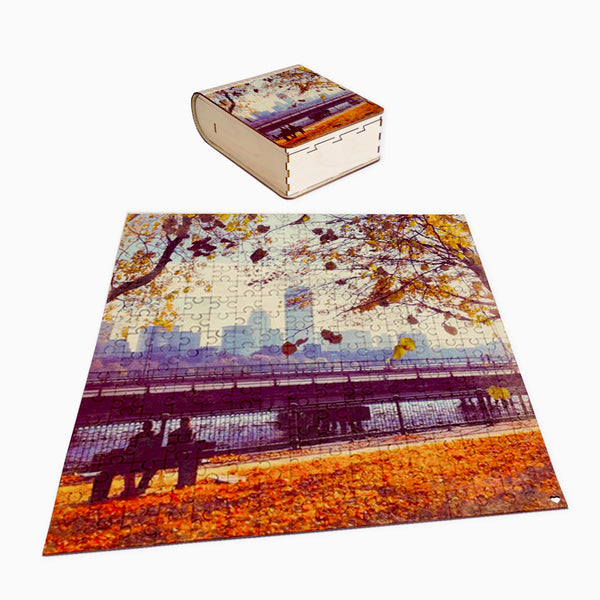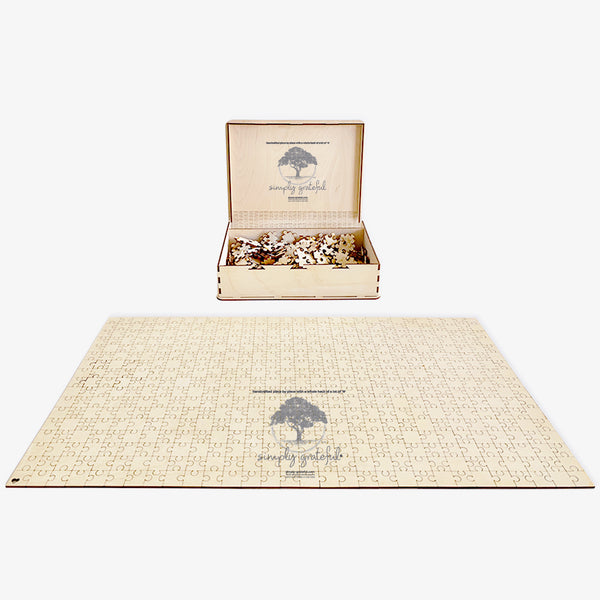 Forever Love 250 Piece Puzzle
Location:   Boston,  MA
Artist:  Kate Petralia,  Boston Native.   A Labor and Delivery RN at Beth Israel Hospital, she loves bringing babies into the world everyday.   Words Kate lives by:  "If it doesn't challenge you, it doesn't change you..."
Made with 💛:  Hand-Crafted with Mother Nature.   Every piece whispers a story.  
Connection Made SimpleTM
Size:  13" x 13" x 1/8" (250 Pieces)  with a Custom Wooden Box
Quality:  Born and Made in the USA.   FCS certified and 100% recycled wood source.  
Sustainable:  We make them strong (1/8" thick) so that they can be re-used forever.   Made with sustainable inks and a UV coating,  as well as,  an eco-friendly lacquer that covers the entire puzzle (they can even be used as coasters) to permanently protect the wood.
Care:  Washable with soap and water.
Every piece is made to order, making each one uniquely yours!
We offer FREE SHIPPING on all domestic Standard Shipping (USPS Priority Mail) with orders over $25.00! 
Please be sure to select "free shipping" at Check Out if you qualify.
Please allow for 5-7 business days for your items to be processed and shipped out to you.
If you need EXPRESS shipping, we will happily do that too, but please note that extra charges will be applicable. 
Please select "express mail shipping" at Check Out.
Please allow for 1-3 business days for your items to be processed and shipped out to you.
For all Custom and Personalized orders, please allow for an extra 2-3 business days on the above stated time frames.  Thank you!