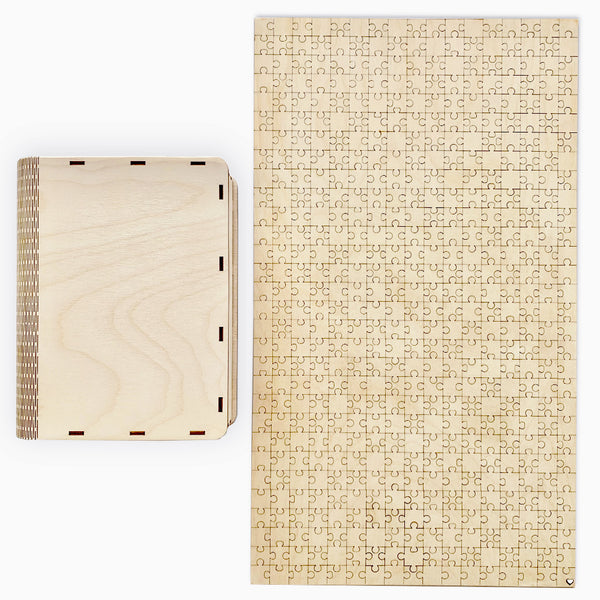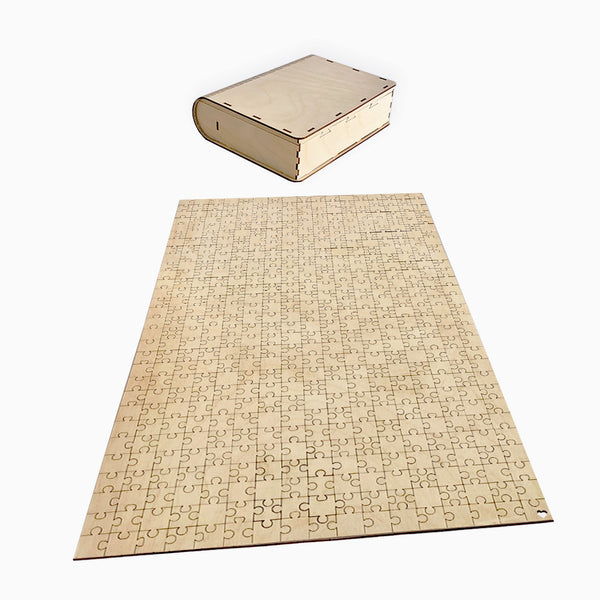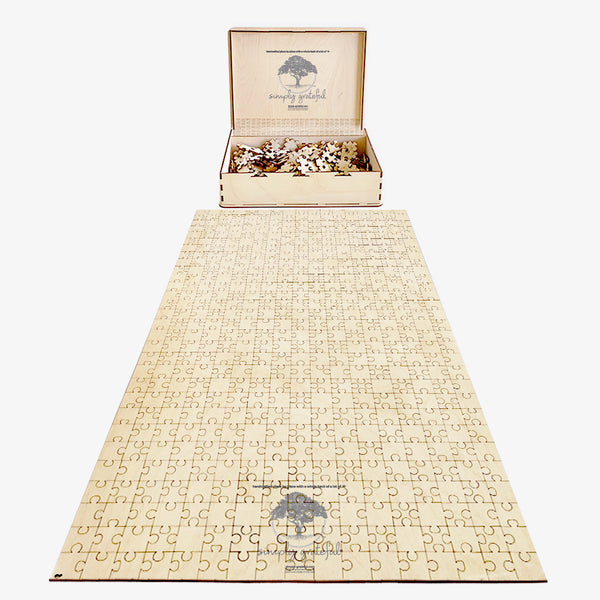 Custom Vertical 500 Piece Wooden Puzzle
We want you to be able to customize your own artwork to share with your loved ones!   You are able to personalize your own images,  words,  dates and titles so that each piece is a true representation of your moments,  stories and YOU!  
Please allow for 7 business days for processing.
Use the following Promo Codes to receive a discount for your order at Checkout.
 BUY4  for 10%Off,   BUY12  for 15%Off,   BUY20  for 20%Off,   BUY50  for 25%Off
 Directions:
MAX LIMIT: 2MB  Upload your image, click on the right bottom arrows and drag your image so that it is centered and covering the entire postcard.   You can also use the arrows in the toolbar to center your image.   We will make sure that your image lays in the wood organically so that it will live on forever.
Write your text in the text-box.   Use the Style Icon to choose your font and color.   Next drag the arrows on the bottom right to adjust the size of your text and place it where you would like it to be.   You can also use the arrows in the toolbar to center your text.
Be sure to save your image incase you would like to edit it again before you place your order.   You can find it saved under the list icon next to the save button in the toolbar. 
Then just add your artwork to your cart.  If you would like to personalize the inside of the box too,  please type your inscription in the NOTES Section. 
💛If you have any questions, our art department is on hand and would be happy to create a piece with you so that you love it from top to bottom!   
Size:  22" x 13" x 1/8" (500 Pieces) with a Custom Wooden Box
Quality:  Born and Made in the USA.   FCS certified and 100% recycled wood source.  
Sustainable:  We make them strong (1/8" thick) so that they can be re-used forever.   Made with sustainable inks and a UV coating,  as well as,  an eco-friendly lacquer that covers the entire puzzle (they can even be used as coasters) to permanently protect the wood.
Care:  Washable with soap and water.
Every piece is made to order, making each one uniquely yours!
We offer FREE SHIPPING on all domestic Standard Shipping (USPS Priority Mail) with orders over $25.00! 
Please be sure to select "free shipping" at Check Out if you qualify.
Please allow for 5-7 business days for your items to be processed and shipped out to you.
If you need EXPRESS shipping, we will happily do that too, but please note that extra charges will be applicable. 
Please select "express mail shipping" at Check Out.
Please allow for 1-3 business days for your items to be processed and shipped out to you.
For all Custom and Personalized orders, please allow for an extra 2-3 business days on the above stated time frames.  Thank you!